Welcome to Lot 80 NW Putter Pointe
This is definitely one of the best premium lots for rent. Large 4,337 square foot Phase 1 lot with a full 400 square foot tiki hut. This lot is located at the head of the key in the park's only cul-de-sac. Very private location with a beautiful large landscaped yard. This one has almost every amenity you can image. There is a 120 gallon buried propane gas tank for cooking and heating the water. It has a full kitchen as nice as you have at home. There is a mosquito control system to help keep the critters away and a 75 Inch Samsung TV with Bose speakers. Lot kitchen was renovated in 2020. Entire tiki has home quality flooring.
Premium Lots: This lot has a large tiki, with full hookup, kitchen with a sink, a grill or cooking surface, TV, quality furniture, cable and WiFi, may or may not have curtains.
Paradise Awaits For You at 80 NW Putter Pointe.

Rates are discounted by length of stay. A stay that is 7 days to 27 days is 10% discount, 27 days and over is 15% discount. Credit card services fees are 4%. Rentals less than 182 days are subject to 12% Florida hotel tax.

| Period | Dates | Daily |
| --- | --- | --- |
| Season | January through April | $195.00 |
| Early | October through December | $160.00 |
| Summer | May through September | $125.00 |
Bookings for Lot 80 - THE DATES BELOW ARE NOT AVAILABLE FOR BOOKING

| Dates | Lot |
| --- | --- |
| 05/01/2023 to 09/30/2023 | 80 |
| 01/08/2024 to 04/06/2024 | 80 |
| 12/23/2023 to 01/06/2024 | 80 |
| 11/19/2023 to 12/14/2023 | 80 |
| 12/28/2023 to 01/04/2024 | 80 |
75 Inch Samsung TV
SAMSUNG 75-Inch Class Crystal UHD AU8000 Series - 4K UHD HDR Smart TV with Alexa Built-in (UN75AU8000FXZA, 2021 Model)
This TV works with a single Samsung remote which we store in the fake book on the side table. We normally use only streaming services, we do not use the park TV service though it is hooked up and may or may not work. We use YouTubeTV to get regular TV. We have apps for Netflix, Apple TV, Amazon Prime and Paramount Plus which you can use. We have a PDF link to the manual for the remote control for the TV.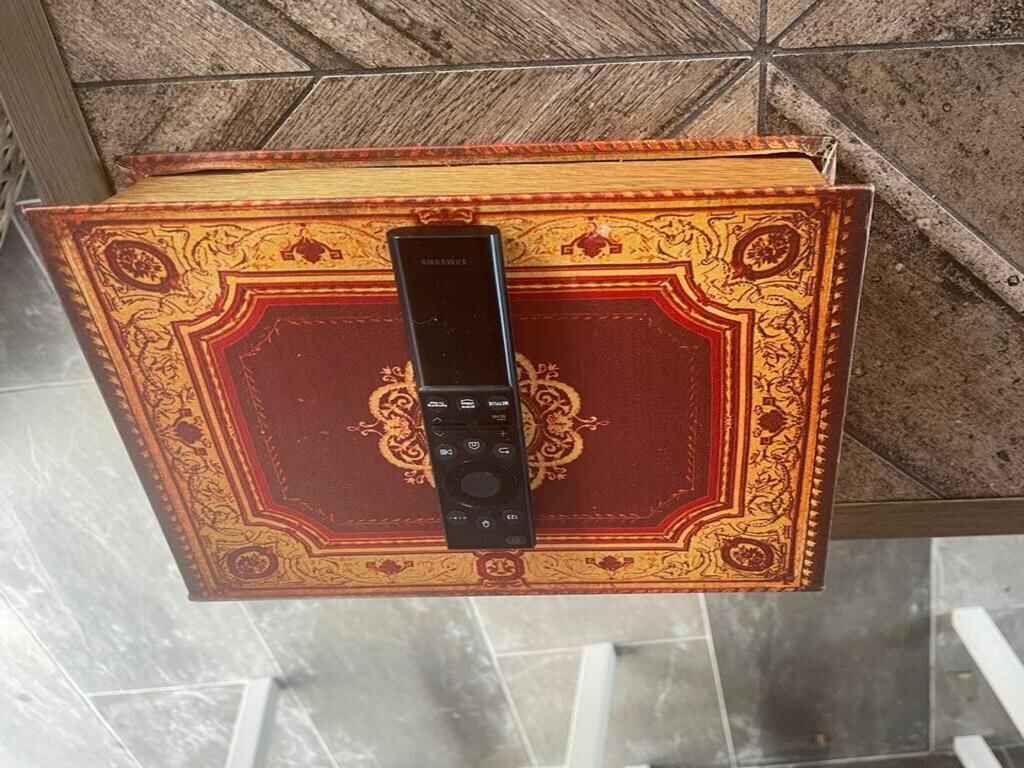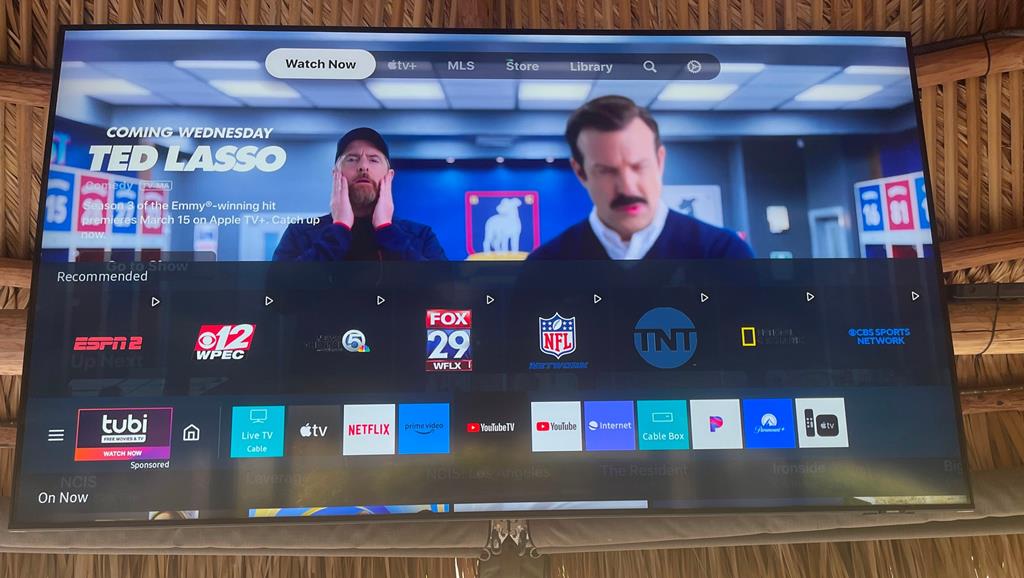 Cleaning Services
Cleaning services are provided for the tiki and kitchen area depending on the length of the renter stay.



The cleaning service for this lot will come once a week to clean up the kitchen and the tiki area. Renters are asked to allow the service to work on their cleaning schedule. Renters may contract with the cleaning service to clean their coach if desired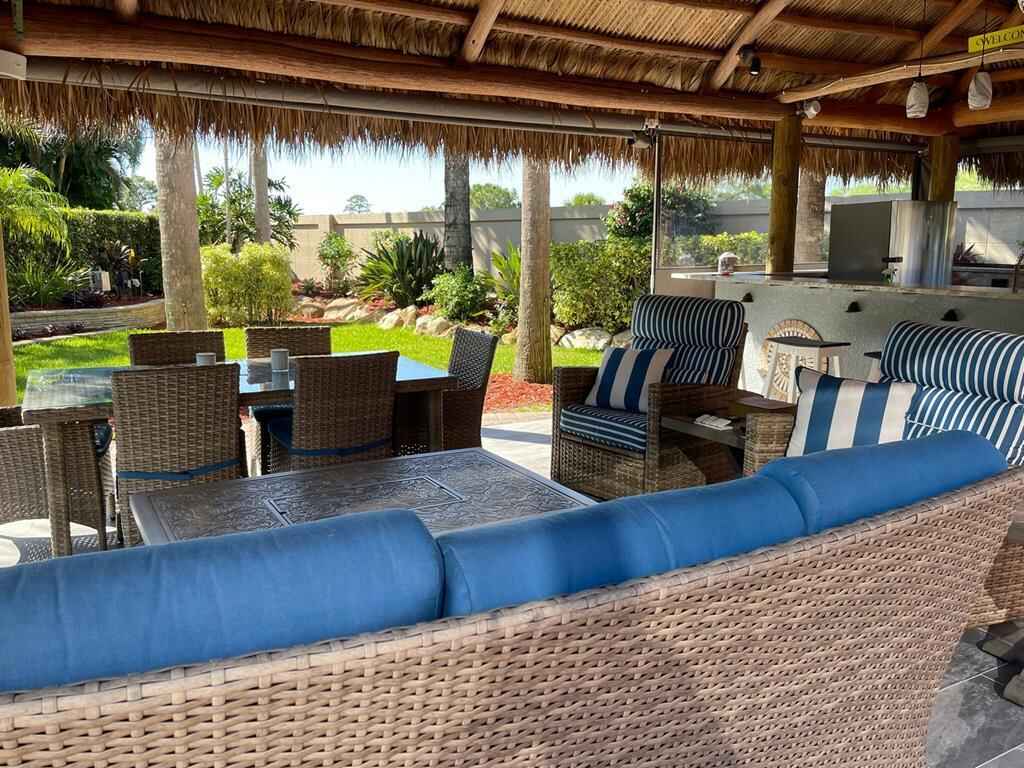 Vendors for this feature
Eva's Cleaning Services
Eva Salinas
Phone: (772) 267-3627
evascleaningservice1936@gmail.com

Dish Washer
Kitchen Aid Dishwasher purchased from local Lowe's store in 2019. Dish washer soap may be under the sink.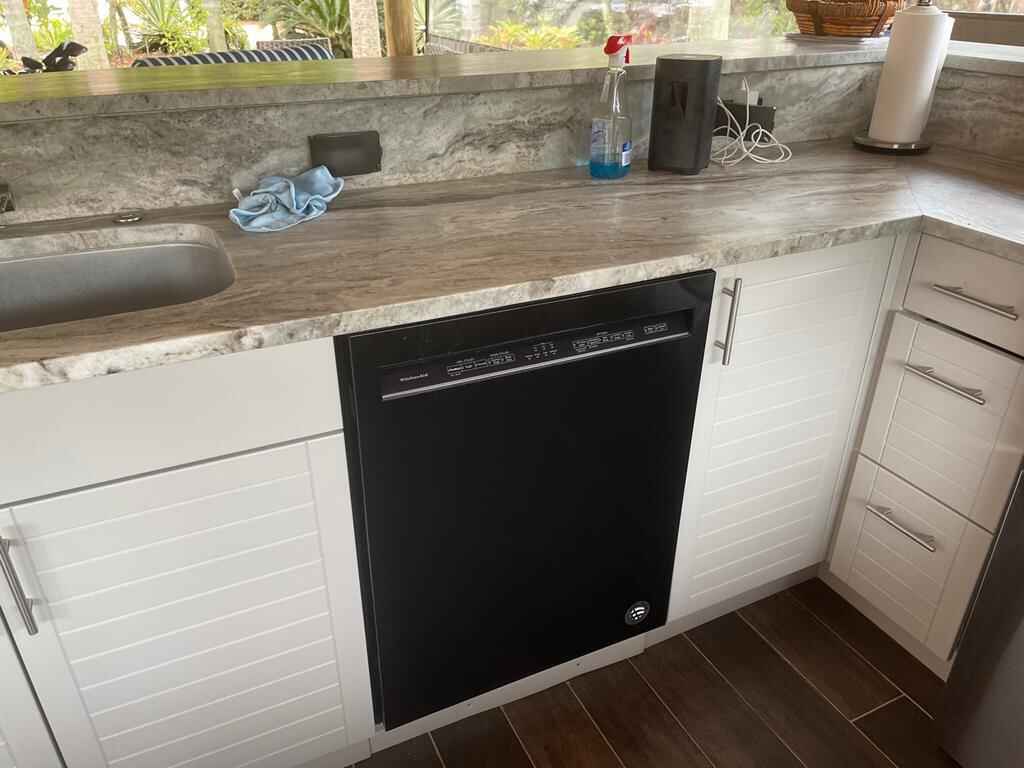 PDFs for this feature
Vendors for this feature
Lowe's
701 NW Saint Lucie West Blvd
Port Saint Lucie, FL FL 34986
Phone: (772) 204-7160
Phone 2: (772) 204-7189
https://www.lowes.com/store/FL-Port-St.-Lucie/2349

Disposal
The kitchen sink has a garbage disposal. It is a Badger 1 garbage disposal which offers a heavy duty motor and space-saving compact design and Lift and Latch™ technology. The InSinkErator Badger® Series garbage disposals are a reliable and functional choice when affordability is the prime concern.
Press the button to the right of the faucet to operator the disposal.
CLEANING DISPOSER
Over time, food particles may accumulate in the grind chamber and baffle. An odor from the disposer is usually a sign of food buildup. To clean disposer:
1. Place stopper in sink opening and fill sink halfway with warm water.
2. Mix 1/4 cup baking soda with water. Turn disposer on and remove stopper from sink at same time to wash away loose particles.
PDFs for this feature
Vendors for this feature
Lowe's
701 NW Saint Lucie West Blvd
Port Saint Lucie, FL FL 34986
Phone: (772) 204-7160
Phone 2: (772) 204-7189
https://www.lowes.com/store/FL-Port-St.-Lucie/2349

EVO Cooking Top
EVO
If you have an EVO grill and are familiar with how to use and clean it, then please enjoy. Otherwise, we ask that you just use the kitchen stove and oven.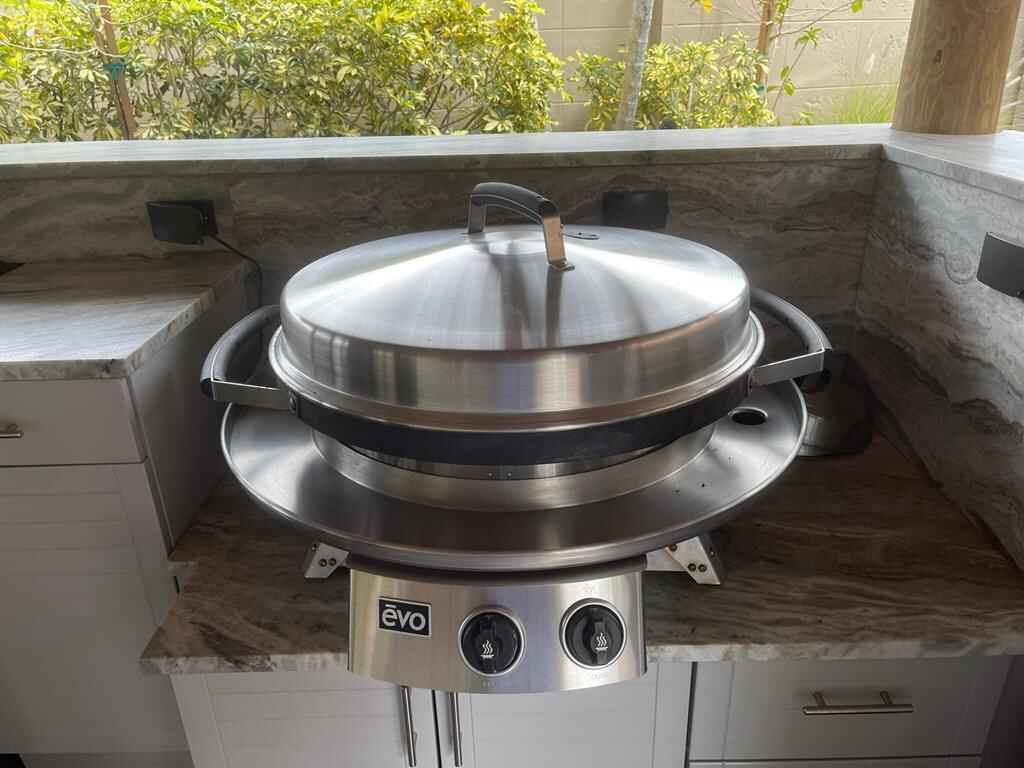 PDFs for this feature
Evo-Affinity-30G-Cooktop-Owners-Install-Manual-2022.pdf
Evo-Cook-Surface-Cleaning-Guide-2021.pdf

Vendors for this feature
EVO
20360 SW Avery Court
Tualatin, OR OR 97062
Phone: (503) 626-1802
Phone 2: (866) 626-1802
sales@evoamerica.com
https://www.evoamerica.com/

Fire table
Please do not move the fire table - it is connected to the propane gas line. For use of the fire table, please contact the owners directly.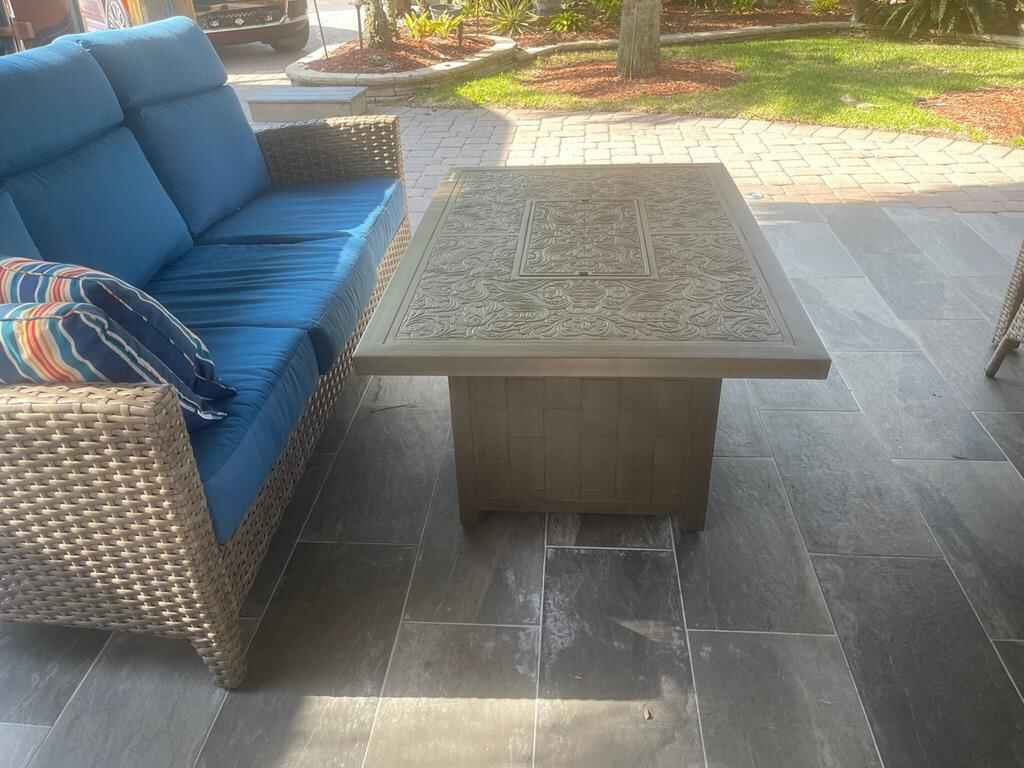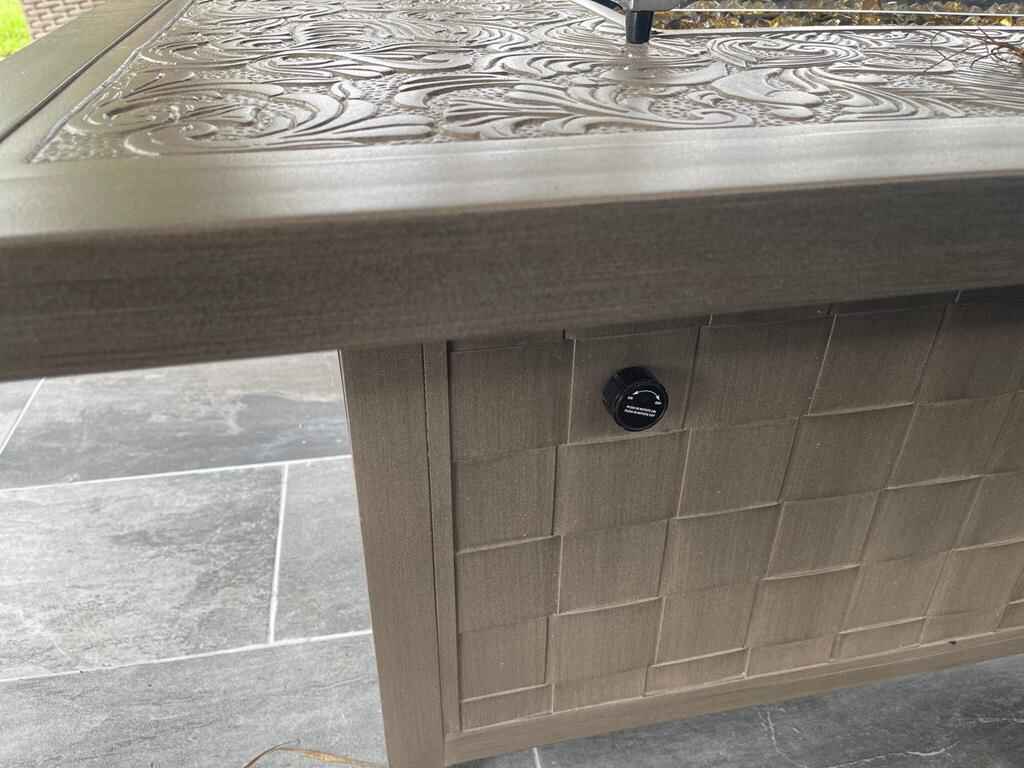 Internet Access
Internet access to the site is provided by the Phase 1 & 2 supplier, Opticaltel. The point of presence is attached to the power pedestal. The private firewall/router for the lot is also attached to the power pedestal. Check with the front office for standard connection to the wi-fi service
Vendors for this feature
Opticaltel
PO Box 10710
Miami, FL FL 33101
Phone: (855) 303-4237
https://opticaltel.com/

Landscape Lights
The landscape and tiki lights come on automatically at sunset and are turned off at 10:00 PM each evening.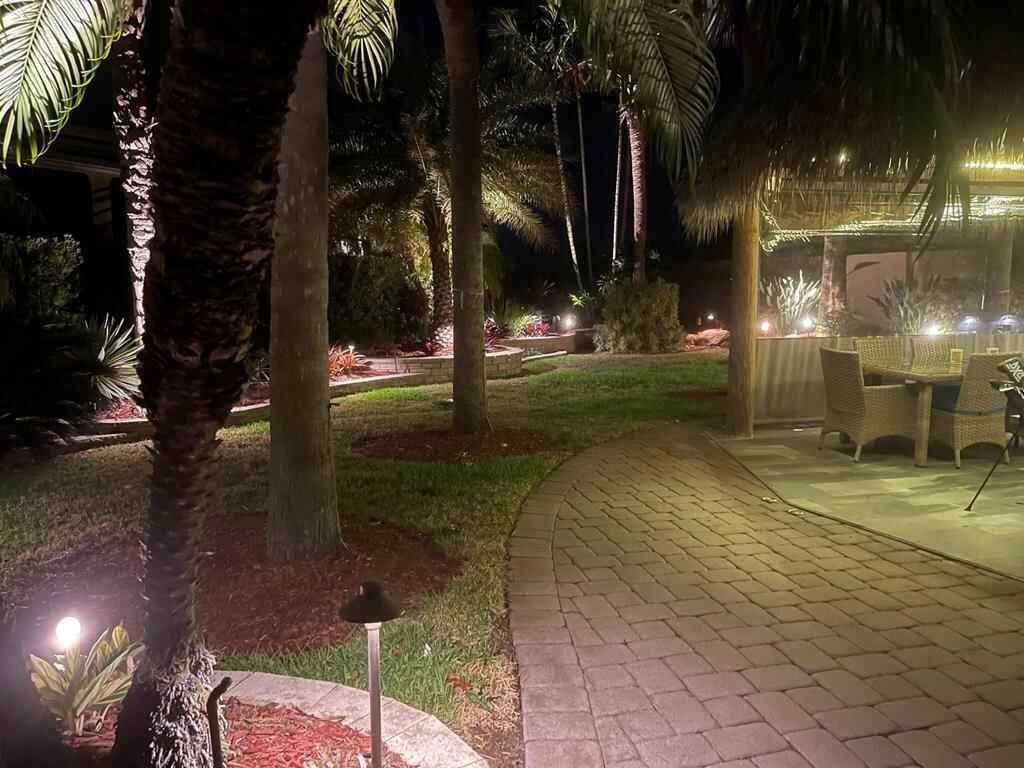 Lutron Lighting
Smart Lutron light switches.



The lot has Lutron smart light switches installed. These lights are set on a schedule so the landscape and tiki lighting will come on each night at sunset and will turn off automatically at 10:00 PM.
One of the small tables in the tiki has remote controls for the lighting that you may use. The switches are near the entrance to the kitchen.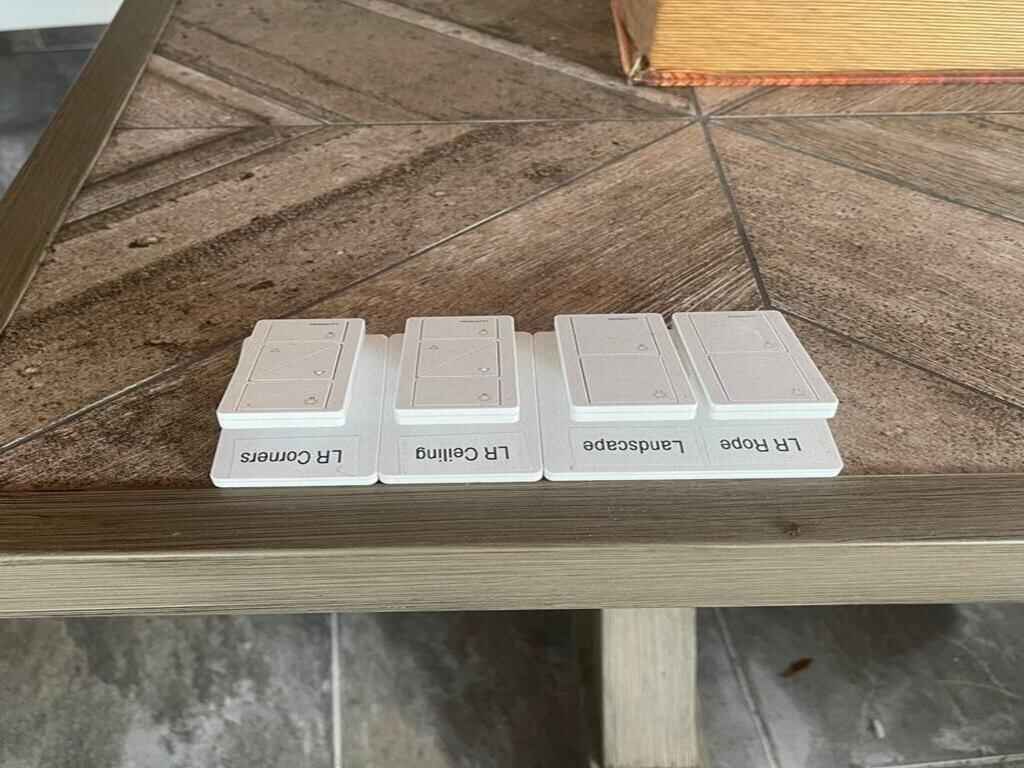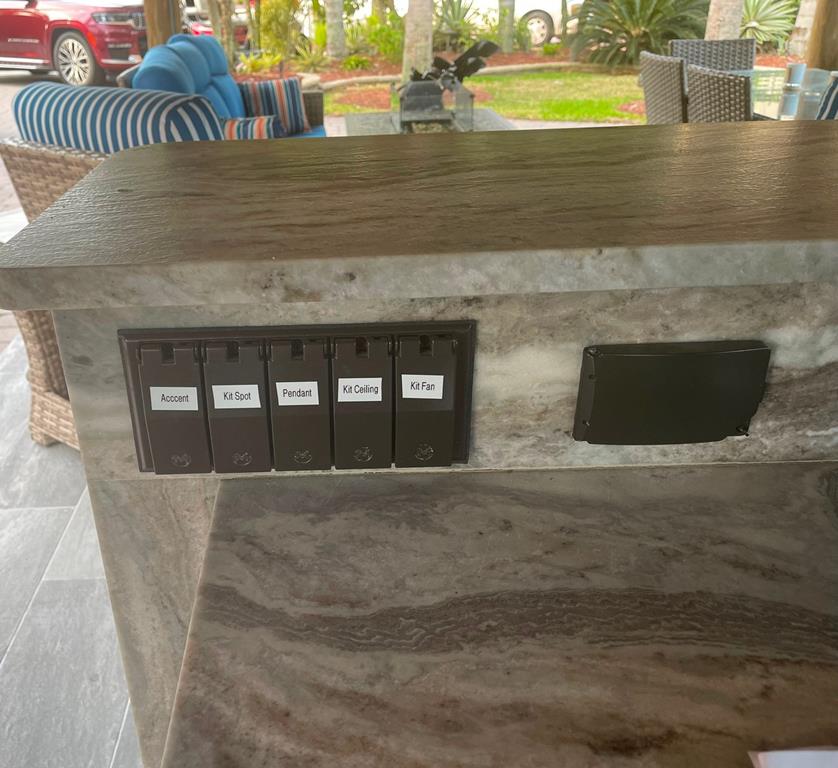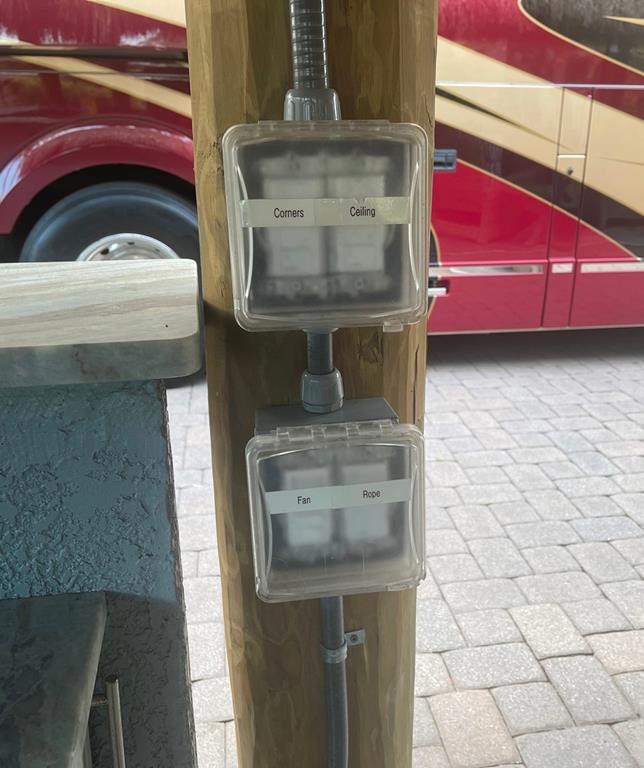 Vendors for this feature
Amazon

Mosquito control system
The lot has a mosquito control system installed and maintained by SWAT. The system is scheduled to come on 2 or 3 times a day to help keep mosquitos away. There is a remote control in the fake book that you can use to start the 20 second misting if needed.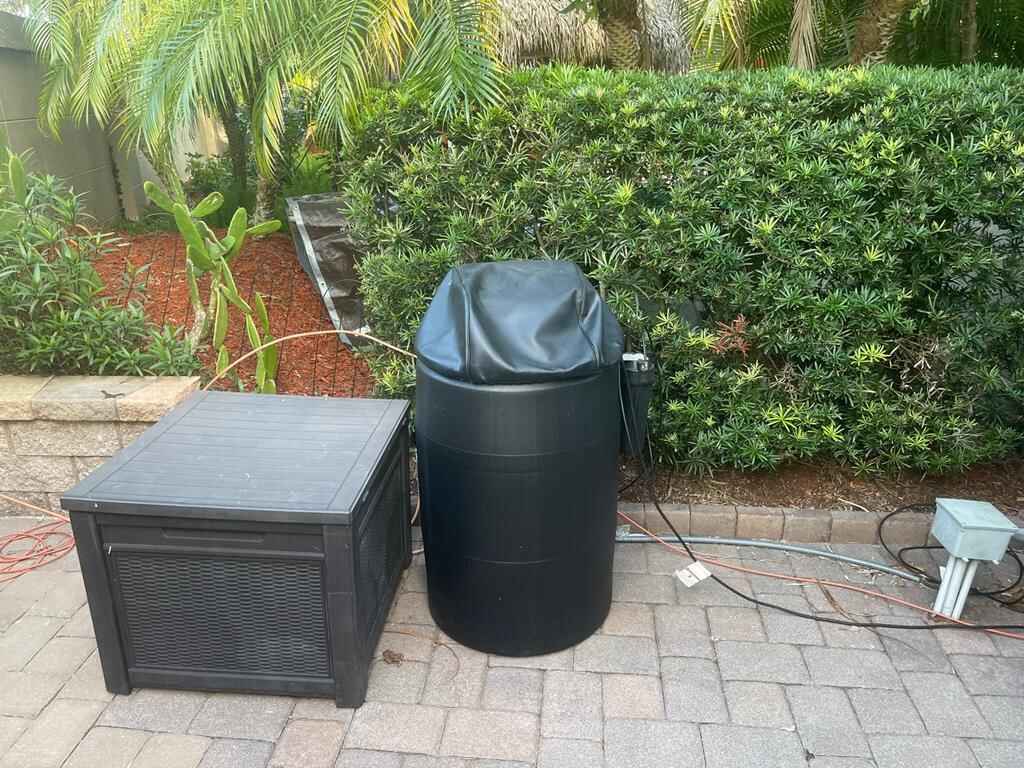 Vendors for this feature
SWAT
Brent Ball
11491 Interchange Circle South
Miramar, FL FL 33025
Phone: (954) 437-1815
Phone 2: (954) 410-5770
bball@swatmosquitosystems.com
http://www.swatmosquitosystems.com

Propane Gas
On the lot is a 120-gallon propane tank. This is used for the hot water heater, the kitchen stove/oven, the EVO grill, and the fire table. Please contact the owner if you would like to use the fire table.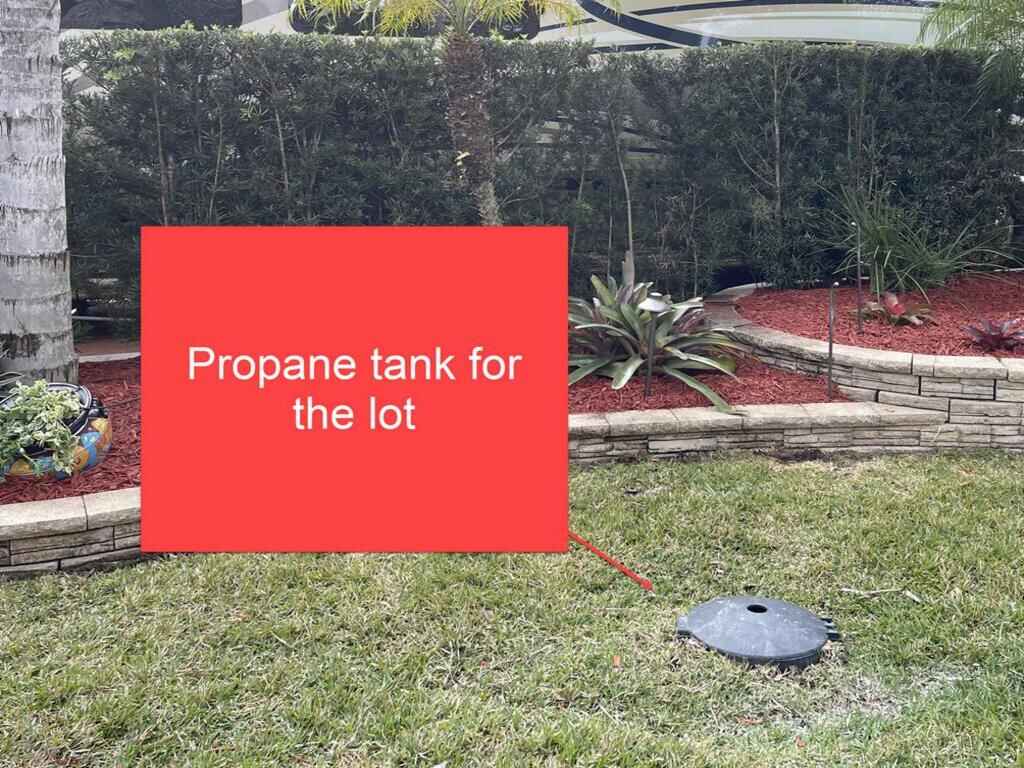 Vendors for this feature
Ferrellgas
4103 Bandy Blvd
Fort Pierce, FL FL 34981-4730
Phone: (772) 465-8282
https://www.ferrellgas.com/

Security Cameras
These outside cameras help with the security in the park



There are two outdoor security cameras which are motion activated.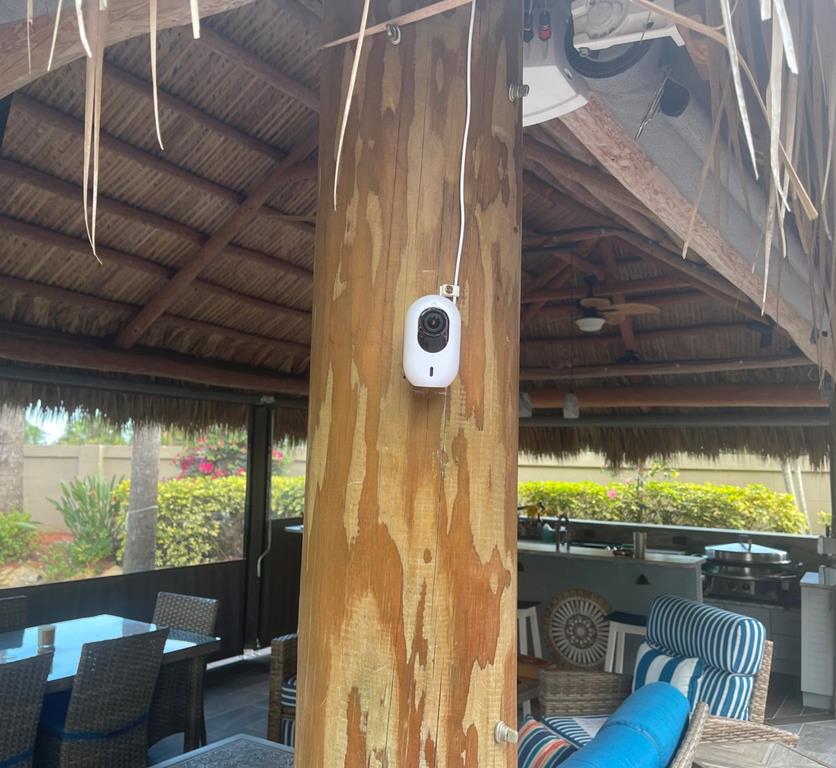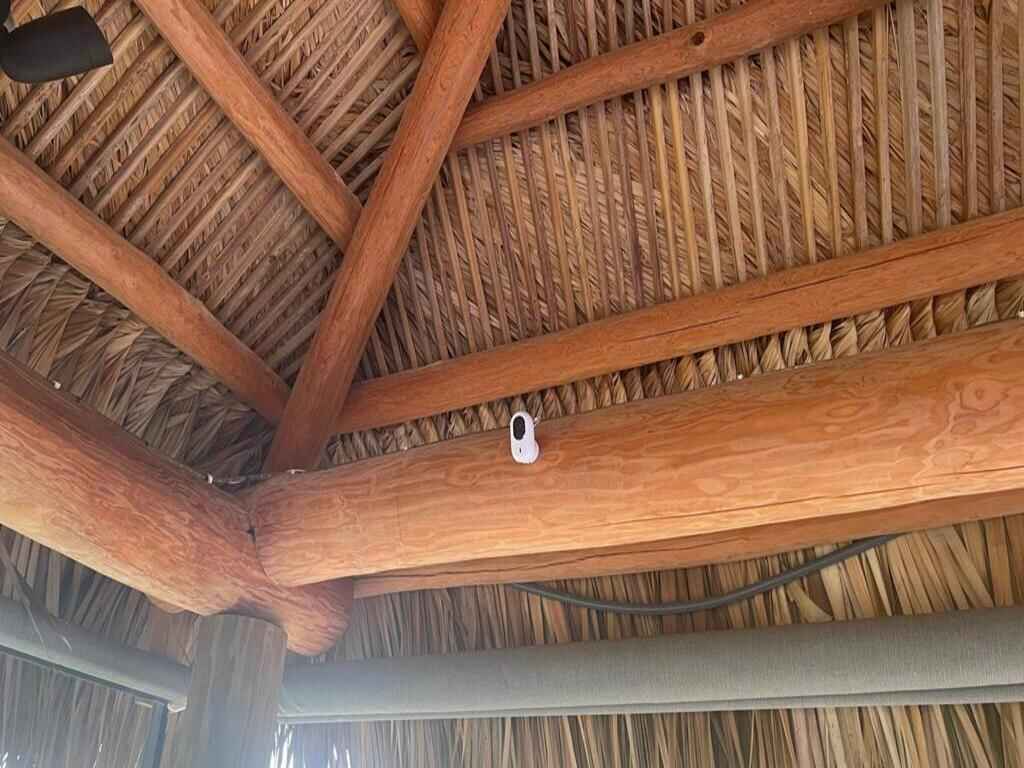 Tiki side curtains
These are side curtains for the tiki which can help to keep out wind and protect from inclement weather



The curtains for the kitchen are down as we have found the wind blowing through the kitchen can make food preparation a challenge. The other curtains can be lowered if needed but be aware that the process is tedious and can take up to 30 or 40 minutes to get them all down. Be sure to zip up all the inserts between the panels and keep the bottom of the curtains off the ground.
The zip inserts for the curtains are stored under the EVO in the kitchen.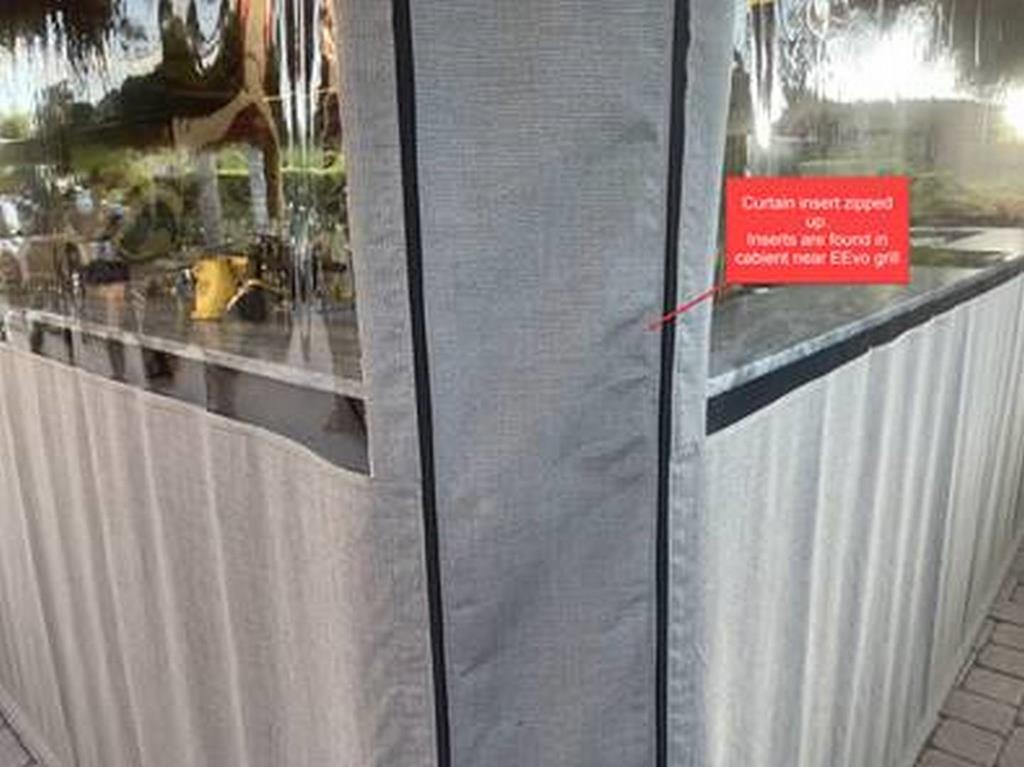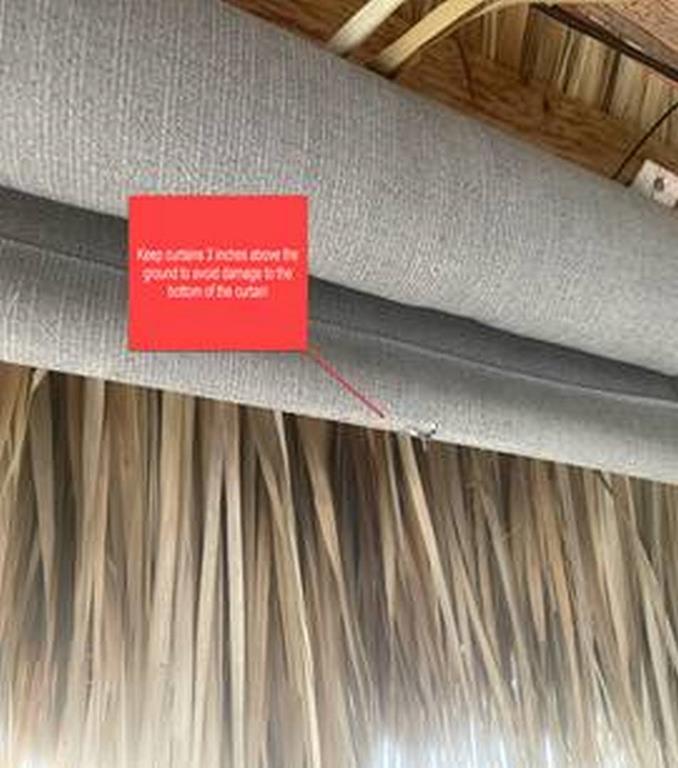 WI FI
This feature explains how to connect to the lot WI FI network




Luxury Class A RV Resort in St. Lucie West
Paradise Awaits Your Arrival at our Exclusive Class A Only RV Resort
Paradise Awaits Your Arrival at our Exclusive Class A Only RV Resort