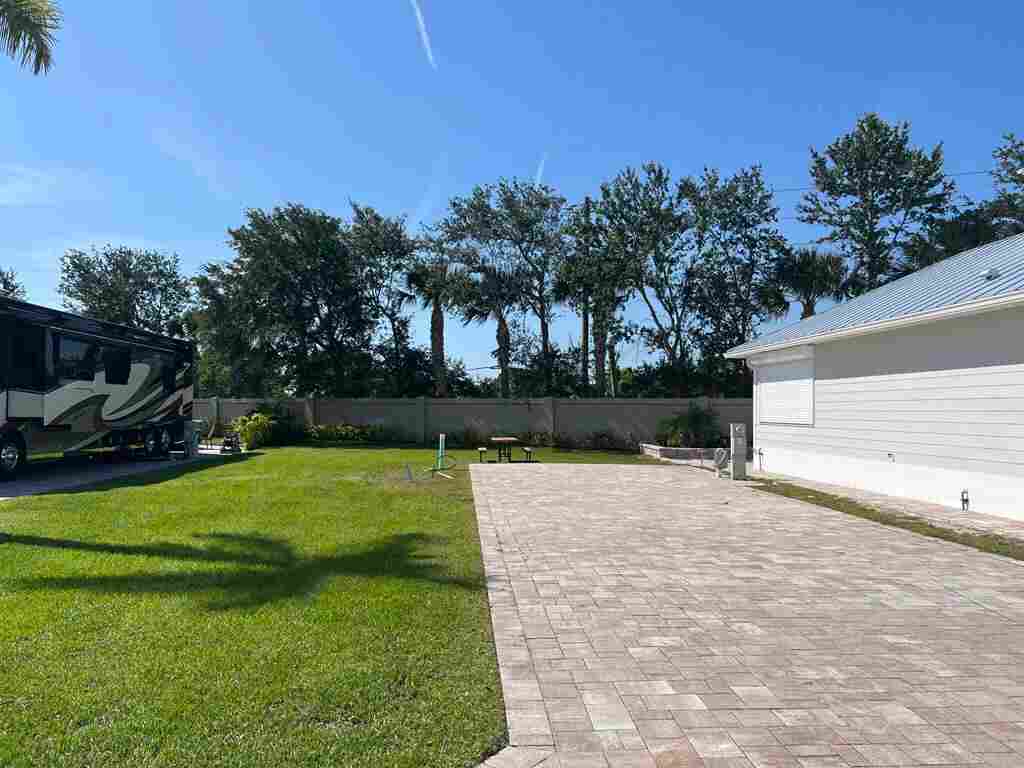 Welcome to Lot 535 NW Chipshot Lane
Lot 535 is a back-in, blank canvas offering you lots of space and a beautifully manicured lawn! A large palm on the corner of the lot welcomes you to paradise! The lot is on the outside loop, so you have privacy with nothing behind you, other than a row of lovely shrubs and a privacy fence. A picnic table is onsite for your alfresco dining.
This lot is in the executive section of the resort, many lots having coach houses. (If you're friendly and willing to share a bottle of wine, you might even get to see inside of a few!) It is conveniently located near the largest satellite pool and spa at the resort. A laundry room and dog wash are just steps away from your lot. And, if you love it, it could be yours to build your very own coach house on!
Classic Lot: This lot has no tiki, has full hookup pad with a picnic table, cable and WiFi.
Paradise Awaits For You at 535 NW Chipshot Lane

Rates are discounted by length of stay. A stay that is 7 days to 27 days is 10% discount, 27 days and over is 15% discount. Credit card services fees are 4%. Rentals less than 182 days are subject to 12% Florida hotel tax.

| Period | Dates | Daily |
| --- | --- | --- |
| Season | January through April | $150.00 |
| Early | October through December | $110.00 |
| Summer | May through September | $85.00 |
Bookings for Lot 535 - THE DATES BELOW ARE NOT AVAILABLE FOR BOOKING

| Dates | Lot |
| --- | --- |
| 02/29/2024 to 03/13/2024 | 535 |
| 01/17/2024 to 01/24/2024 | 535 |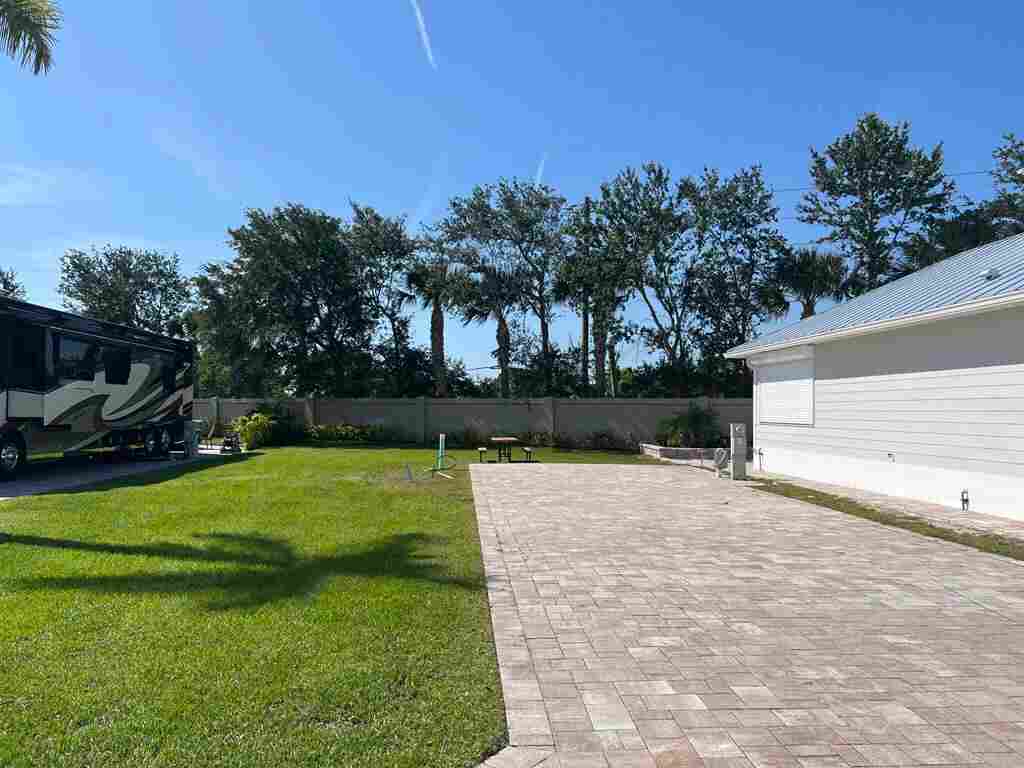 Cable TV
Provided by OpticalTel for phase 1 and 2, by BlueStream for phase 3


WI FI
This feature explains how to connect to the lot WI FI network




Luxury Class A RV Resort in St. Lucie West
Paradise Awaits Your Arrival at our Exclusive Class A Only RV Resort
Paradise Awaits Your Arrival at our Exclusive Class A Only RV Resort