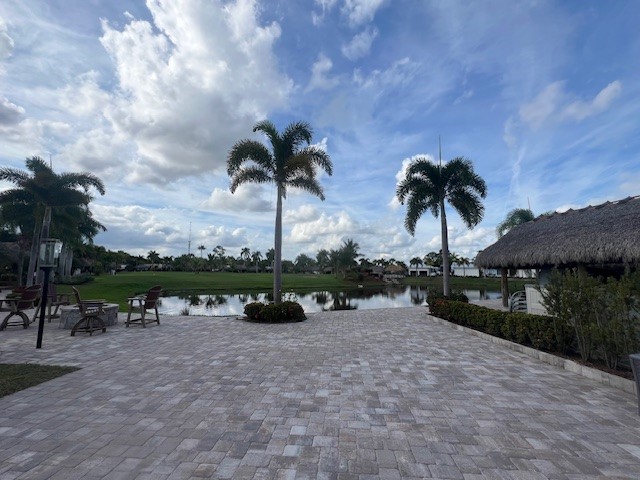 Welcome to Lot 506 NW Chipshot Lane
On Golden Pond is Lot 506 it has beautiful views of the pond, bridge and waterfall plus holes 8 and 9 of our 18 hole Par 3 golf course. Spacious pull in lot with almost 4,000 square feet of pavers, tiki hut, table and chairs. The spacious decking in front of your coach here is perfect to lounge in chairs overlooking the many views, while enjoying the gorgeous sunsets on our pond. This area also provides a perfect viewing location for the rocket launches from Cape Canaveral, which are stunning.
There is no need to worry about renting a golf cart when you rent here, as it is only a very short walking distance to the clubhouse, which is the primary location for all the socials and entertainment, but you will also pass the sports area which includes pickle ball, tennis, bocce ball and shuffleboard should any of those interest you. Step inside the clubhouse and you will have full use of the gym, pool table, dart board and ping pong table. If you are a golfer, from your lot, you can walk over to hole 9 tee box and begin.
If your not a sports fanatic, and your main goal while at the resort is rest and relaxation, the largest pool and spa in the resort are both located right behind the clubhouse for you to relax and soak in the sun.
As you can see Lot 506 is paradise only steps away from everything else…
Classic Premium Lots: This lot has a tiki with full hookup, concrete or paver parking pad, furniture, cable and WiFi.
Paradise Awaits For You at 506 NW Chipshot Lane

Rates are discounted by length of stay. A stay that is 7 days to 27 days is 10% discount, 27 days and over is 15% discount. Credit card services fees are 4%. Rentals less than 182 days are subject to 12% Florida hotel tax.

| Period | Dates | Daily |
| --- | --- | --- |
| Season | January through April | $170.00 |
| Early | October through December | $130.00 |
| Summer | May through September | $100.00 |
Bookings for Lot 506 - THE DATES BELOW ARE NOT AVAILABLE FOR BOOKING

| Dates | Lot |
| --- | --- |
| 05/26/2023 to 05/29/2023 | 506 |
| 02/01/2024 to 03/03/2024 | 506 |
| 03/16/2024 to 03/30/2024 | 506 |
| 01/11/2024 to 02/01/2024 | 506 |
| 12/22/2023 to 12/29/2023 | 506 |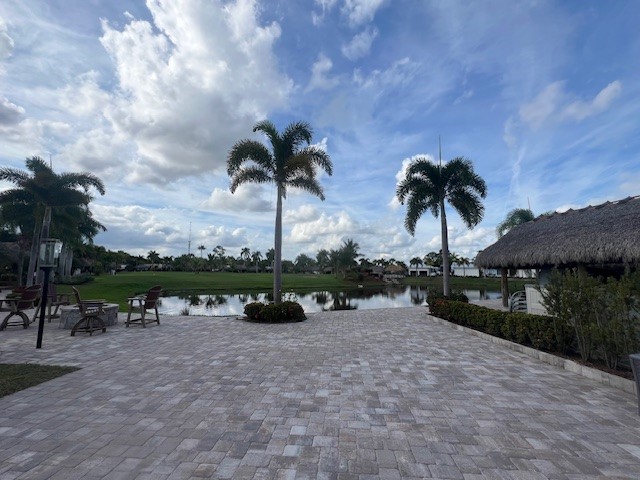 Cable TV
Provided by OpticalTel for phase 1 and 2, by BlueStream for phase 3


Tiki
Tiki hut has been installed on the lot


WI FI
This feature explains how to connect to the lot WI FI network




Luxury Class A RV Resort in St. Lucie West
Paradise Awaits Your Arrival at our Exclusive Class A Only RV Resort
Paradise Awaits Your Arrival at our Exclusive Class A Only RV Resort