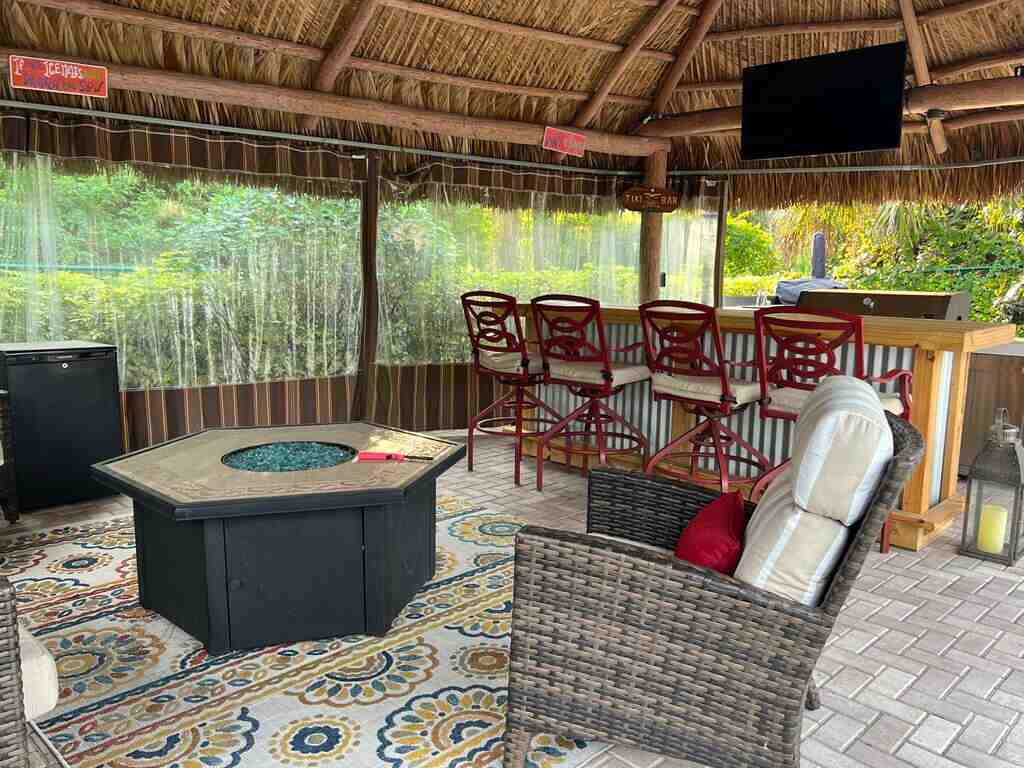 Welcome to Lot 49 NW Boundary Drive
Lush greenery surrounds this extra large lot, providing lots of privacy. A large tiki hut welcomes you with a comfortable lounging area with a gas fire pit. Enjoy the Bluetooth sound system and the 55 inch smart TV. The spacious new outdoor kitchen includes a large grill with cook top, a full size refrigerator, and a large sink with ample prep area. A table top pizza oven and a Margaritaville frozen cocktail maker also await to enhance your stay.
Relax on the hammock in a private corner under the trees, or just walk across the street and enjoy a quick round of golf. The excellent location is also just steps away from the large dog park and two outdoor pools. Golf cart included in rental for your convenience.
Premium Lots: This lot has a large tiki, with full hookup, kitchen with a sink, a grill or cooking surface, TV, quality furniture, cable and WiFi, may or may not have curtains.
Paradise Awaits For You at 49 NW Boundary Drive

Rates are discounted by length of stay. A stay that is 7 days to 27 days is 10% discount, 27 days and over is 15% discount. Credit card services fees are 4%. Rentals less than 182 days are subject to 12% Florida hotel tax.

| Period | Dates | Daily |
| --- | --- | --- |
| Season | January through April | $195.00 |
| Early | October through December | $160.00 |
| Summer | May through September | $125.00 |
Bookings for Lot 49 - THE DATES BELOW ARE NOT AVAILABLE FOR BOOKING

| Dates | Lot |
| --- | --- |
| 02/18/2024 to 03/29/2024 | 49 |
| 12/30/2023 to 01/15/2024 | 49 |
| 01/15/2024 to 02/17/2024 | 49 |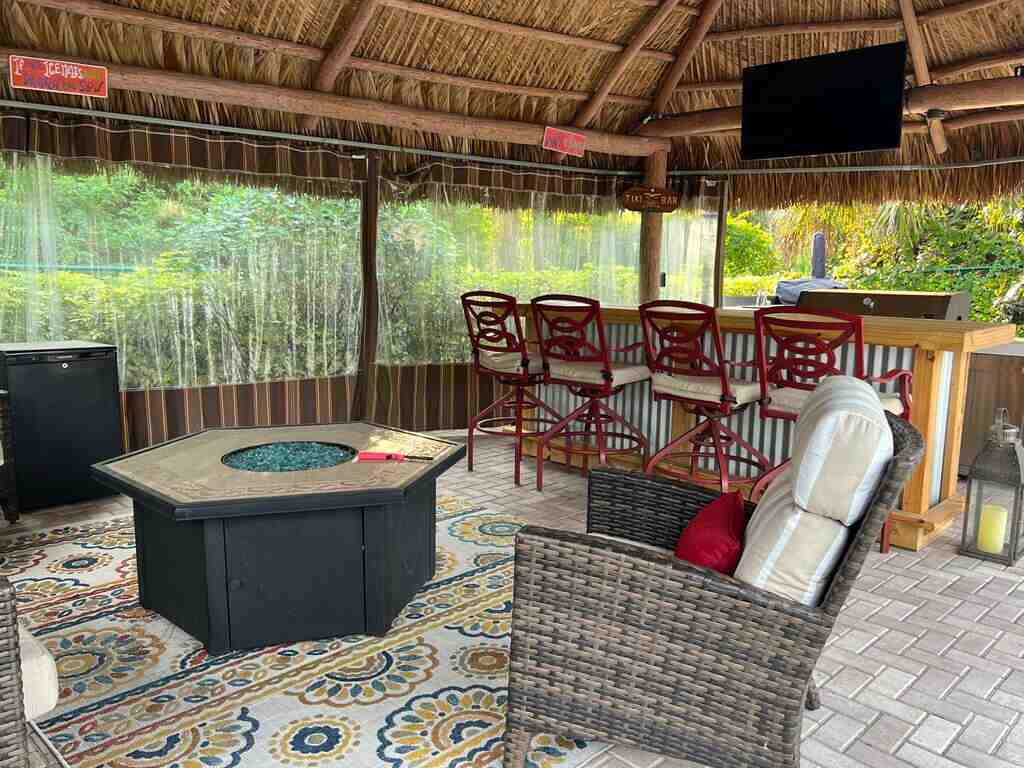 Cable TV
Provided by OpticalTel for phase 1 and 2, by BlueStream for phase 3


Tiki
Tiki hut has been installed on the lot


WI FI
This feature explains how to connect to the lot WI FI network




Luxury Class A RV Resort in St. Lucie West
Paradise Awaits Your Arrival at our Exclusive Class A Only RV Resort
Paradise Awaits Your Arrival at our Exclusive Class A Only RV Resort