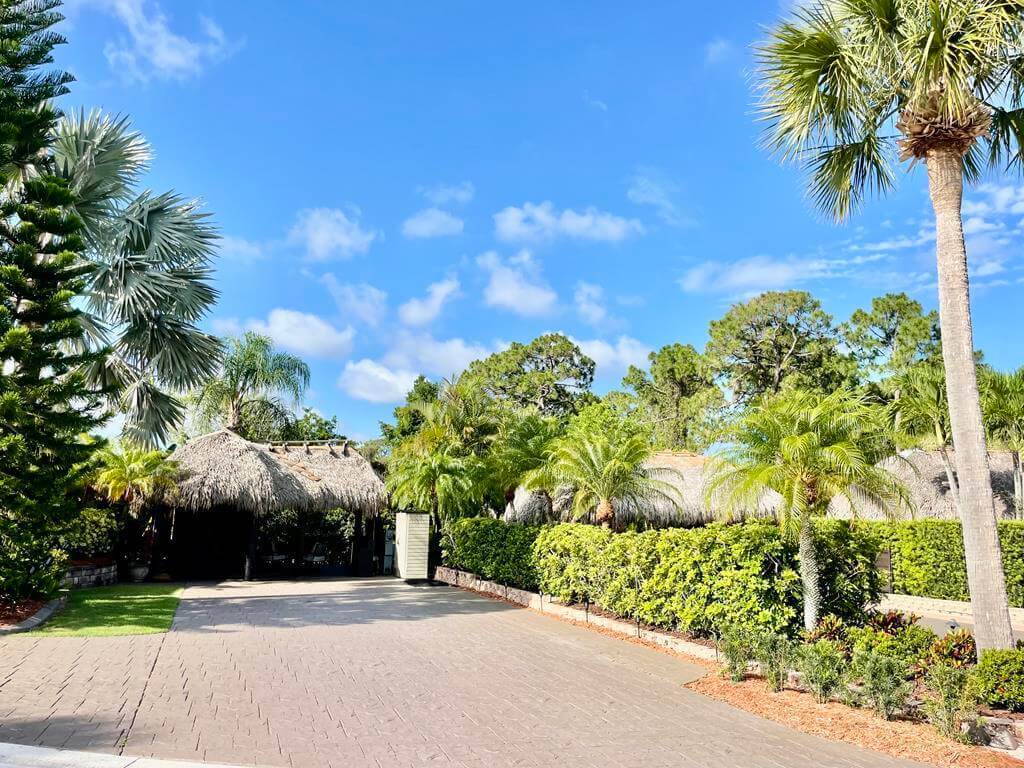 Welcome to Lot 41 NW Boundary Drive
This beautiful large lot backs onto the nature preserve and with its mature plantings, offers the ultimate in privacy. Positioning of coach provides for comfort from the evening sun!! One of the largest Tiki's in the resort and recently upgraded, pressure treated and decorative burned pols all the way around. Privacy shades, custom outdoor kitchen island, granite countertop and stainless steel drawers and cabinest. Tons of privacy abound in this oversized lot with gorgeous palms in the highly sought after and matured phase 1 section of this luxury resort! Attractive, unique stamped concrete driveway offers peace of mind from weeds. Mature Bismarck palm and Norfolk pine offer privacy from the roadway. With its large tiki, this lot is comfortable and relaxing.
Premium Lots: These lots have a large Tiki, a kitchen with a sink, a grill or cooking surface, TV, furniture, cable, WiFi; may or may not have curtains,
Paradise Awaits for You at 41 NW Boundary Drive

Rates are discounted by length of stay. A stay that is 7 days to 27 days is 10% discount, 27 days and over is 15% discount. Credit card services fees are 4%. Rentals less than 182 days are subject to 12% Florida hotel tax.

| Period | Dates | Daily |
| --- | --- | --- |
| Season | January through April | $195.00 |
| Early | October through December | $160.00 |
| Summer | May through September | $125.00 |
Bookings for Lot 41 - THE DATES BELOW ARE NOT AVAILABLE FOR BOOKING

| Dates | Lot |
| --- | --- |
| 03/01/2024 to 03/22/2024 | 41 |
| 01/29/2024 to 03/01/2024 | 41 |
| 03/23/2024 to 12/31/2024 | 41 |
| 01/01/2024 to 01/22/2024 | 41 |
| 11/01/2023 to 11/30/2023 | 41 |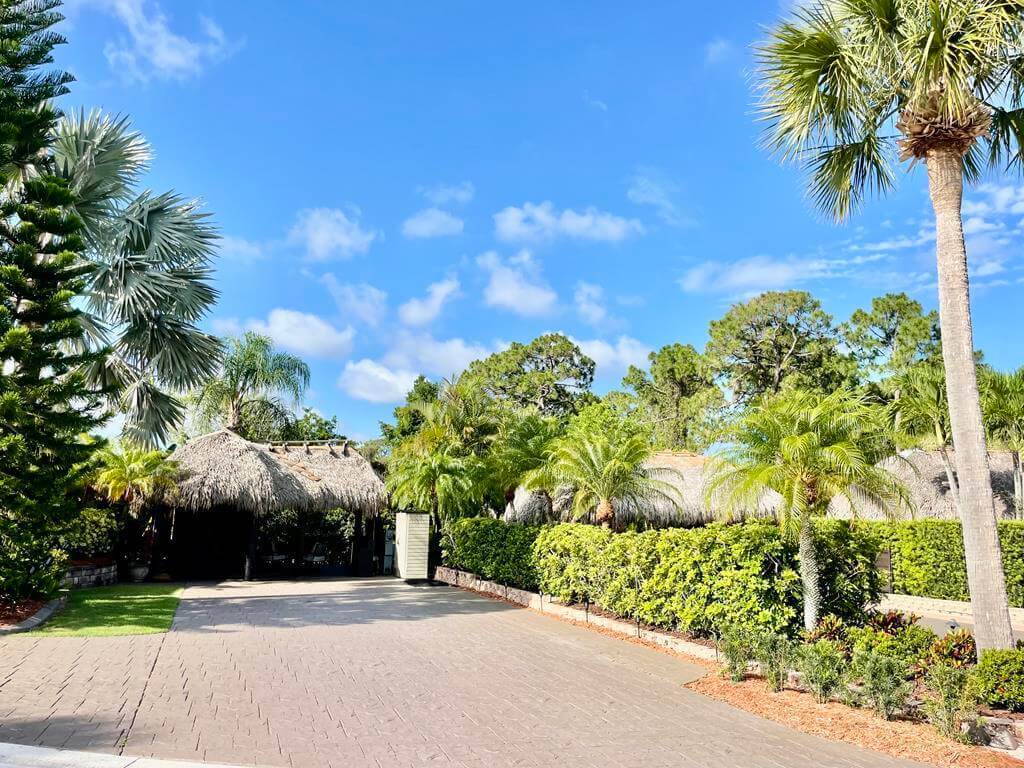 Cable TV
Provided by OpticalTel for phase 1 and 2, by BlueStream for phase 3


WI FI
This feature explains how to connect to the lot WI FI network




Luxury Class A RV Resort in St. Lucie West
Paradise Awaits Your Arrival at our Exclusive Class A Only RV Resort
Paradise Awaits Your Arrival at our Exclusive Class A Only RV Resort