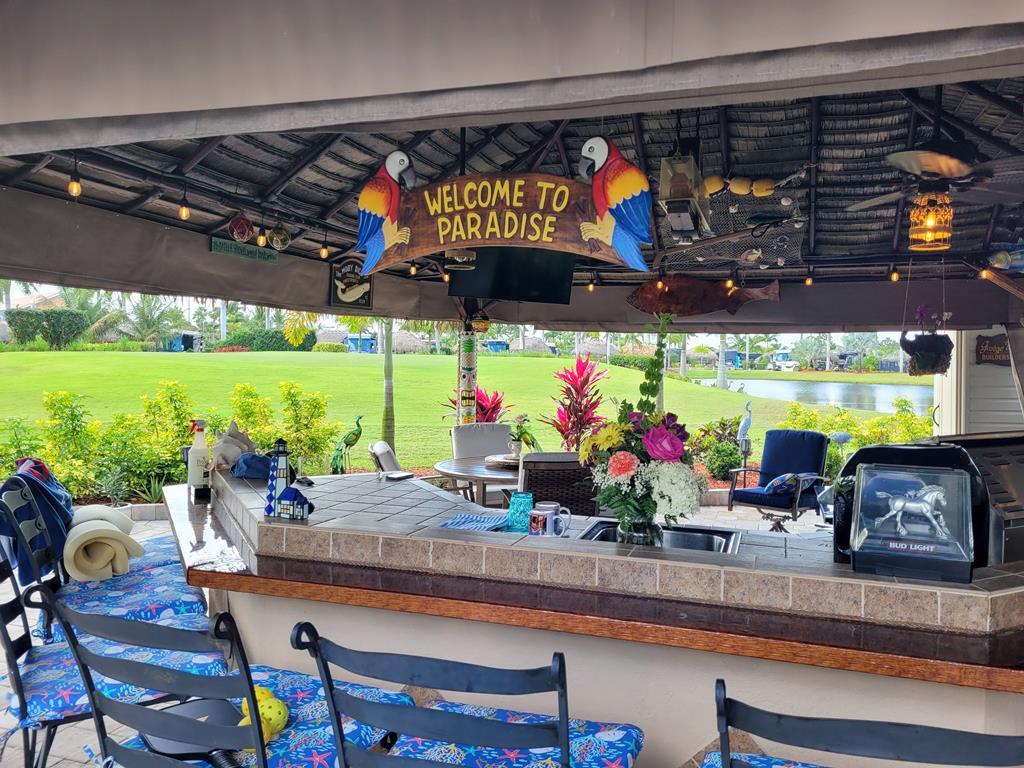 Welcome to Lot 268NW Hazard Way
Welcome to our little slice of paradise, start with a great view out the windshield of your RV, enjoying the ponds, golf course and beautiful palm trees. Have your morning coffee in the sitting area of the island theme area of the tiki hut which also has a complete kitchen with dishes, utensils, glasses, infrared grill, refrigerator and deep SS sink. Sit at the bar enjoying the beautiful view of 2 ponds and gorgeous sunsets. There is also a 60' TV, 2 ceiling fans and lots of overhead and mood lighting for a comfortable evening to relax. We love our little slice of paradise and hope you do too.
Paradise Awaits For You at 268 NW Hazard Way

Rates are discounted by length of stay. A stay that is 7 days to 27 days is 10% discount, 27 days and over is 15% discount. Credit card services fees are 4%. Rentals less than 182 days are subject to 12% Florida hotel tax.

| Period | Dates | Daily |
| --- | --- | --- |
| Season | January through April | $195.00 |
| Early | October through December | $160.00 |
| Summer | May through September | $125.00 |
Bookings for Lot 268 - THE DATES BELOW ARE NOT AVAILABLE FOR BOOKING

| Dates | Lot |
| --- | --- |
| 05/13/2023 to 05/14/2023 | 268 |
| 01/01/2024 to 04/15/2024 | 268 |
| 10/20/2023 to 10/27/2023 | 268 |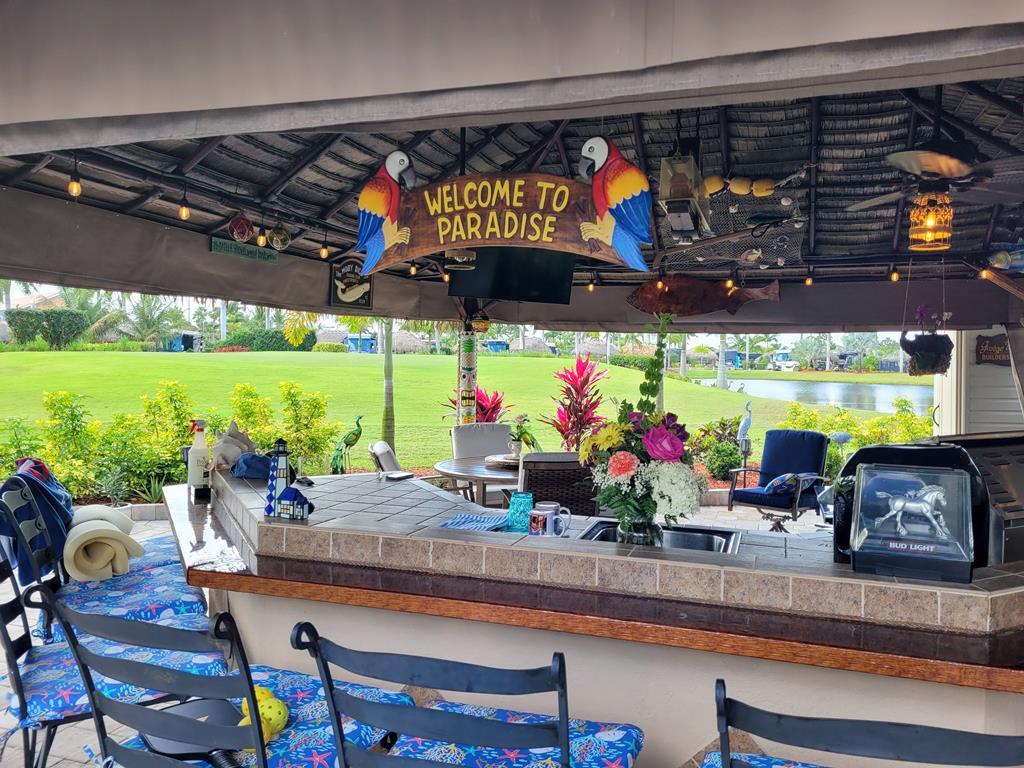 Cable TV
Provided by OpticalTel for phase 1 and 2, by BlueStream for phase 3


WI FI
This feature explains how to connect to the lot WI FI network




Luxury Class A RV Resort in St. Lucie West
Paradise Awaits Your Arrival at our Exclusive Class A Only RV Resort
Paradise Awaits Your Arrival at our Exclusive Class A Only RV Resort