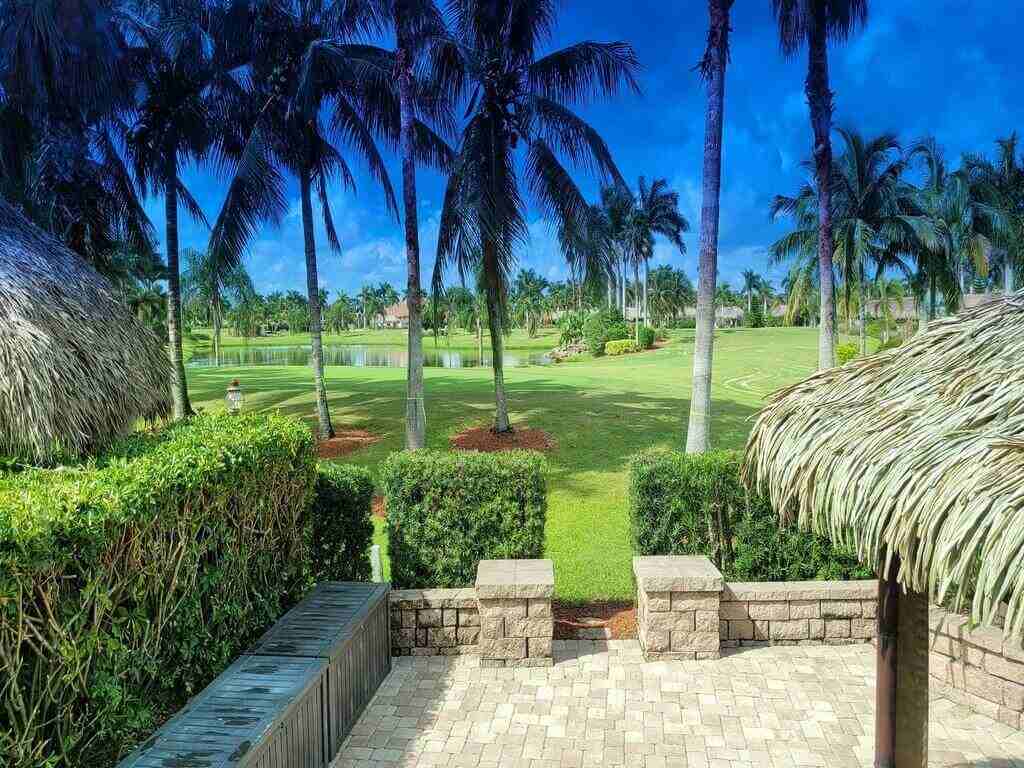 Welcome to Lot 244 NW Hazard Way
DOUBLE Tiki Heaven!
Eat, drink, play, and socialize in one – retire and relax in the other. Luxury, comfort, convenience, beauty, and privacy. This pull-in lot places the uniquely appointed double tikis right in front of the door to your coach. They become an integral part of your living area with just one step! So convenient! You'll be surrounded by automatically controlled dusk-to-dawn landscape accent lights, uniquely private on all sides. And the view from the windshield of your coach reveals the professionally manicured golf course, right on the 5th green. The sunsets are stunning. Absolutely beautiful! The large main tiki features a wraparound bar with padded barstools, a premium gas grill, separate 2- burner cooktop, double sink with hot/cold water, refrigerator, lots of useful storage, and remote controlled overhead fan. Enjoy a meal or your favorite beverage while watching your favorite shows on two carefully placed flatscreen HD TVs. What is a bar without the ability to watch the game? Everyone has a clear view regardless of where they sit! Overhead lighting includes dimmable fixtures to match the occasion, whether it's bright for entertaining guests or dim for a quiet romantic evening. Soothing automatic dusk-to-dawn under-counter lights add to the ambiance. A separate island and dining table between the double tikis is perfect for an easily accessible beverage area, food items, storage, and a family meal. Enjoy the 2 chaise lounges, covered with an overhead lighted, adjustable, tiltable cantilever umbrella. The second intimate tiki includes individual padded seating, coffee table, cushioned couch, and remotecontrolled overhead fan, and for those that have to, folding work tables (at least you can work outside on the comfort of your couch!). It features its own flatscreen HD TV (a third game?) and is the perfect place to retire for the evening. The decorative gas fireplace provides warmth on cool nights and is visually mesmerizing. Roll-up awnings with isinglass can be opened for fresh air in the summer or closed in the winter, yet still preserve the view. The perfect combination for the entire year! Simply stated, this promises to be everything a relaxing getaway should be. Lot 244 welcomes you! Enjoy your stay.

Lot amenities: 2 Tikis
Full Hookups, high quality furniture
Remote controlled ceiling fans
Auto dusk to dawn accent lighting
Cable TV and high speed WIFI
Bar with 6 barstools and 2 TVs (Libation Station)
Premium Grill with Side Burners
Sink with hot/cold water
Refrigerator
Separate Dining Table with adjustable/lighted umbrella (Ingestion Station)
Separate Food Prep Island
Cushioned Lounge Area with 3rd TV (Relaxation Station)
Fire Table
Chaise Lounges with adjustable/lighted umbrella (Reflection Station)
Both Tikis with Isinglass curtains
Premium Lots: This lot has a large tiki, with full hookup, kitchen with a sink, a grill or cooking surface, TV, quality furniture, cable and WIFI, may or may not have curtains.
Paradise Awaits For You at 244 NW Hazard Way

Rates are discounted by length of stay. A stay that is 7 days to 27 days is 10% discount, 27 days and over is 15% discount. Credit card services fees are 4%. Rentals less than 182 days are subject to 12% Florida hotel tax.

| Period | Dates | Daily |
| --- | --- | --- |
| Season | January through April | $195.00 |
| Early | October through December | $160.00 |
| Summer | May through September | $125.00 |
Bookings for Lot 244 - THE DATES BELOW ARE NOT AVAILABLE FOR BOOKING

| Dates | Lot |
| --- | --- |
| 11/30/2023 to 12/31/2023 | 244 |
| 11/18/2023 to 11/25/2023 | 244 |
| 01/01/2024 to 03/31/2024 | 244 |
| 10/20/2023 to 10/27/2023 | 244 |
| 04/01/2024 to 04/15/2024 | 244 |
| 08/12/2023 to 08/13/2023 | 244 |
| 09/02/2023 to 09/04/2023 | 244 |
| 10/01/2023 to 10/15/2023 | 244 |
| 09/17/2023 to 09/24/2023 | 244 |
| 08/10/2023 to 08/12/2023 | 244 |
| 08/13/2023 to 09/02/2023 | 244 |
| 09/04/2023 to 09/09/2023 | 244 |
| 11/28/2023 to 11/30/2023 | 244 |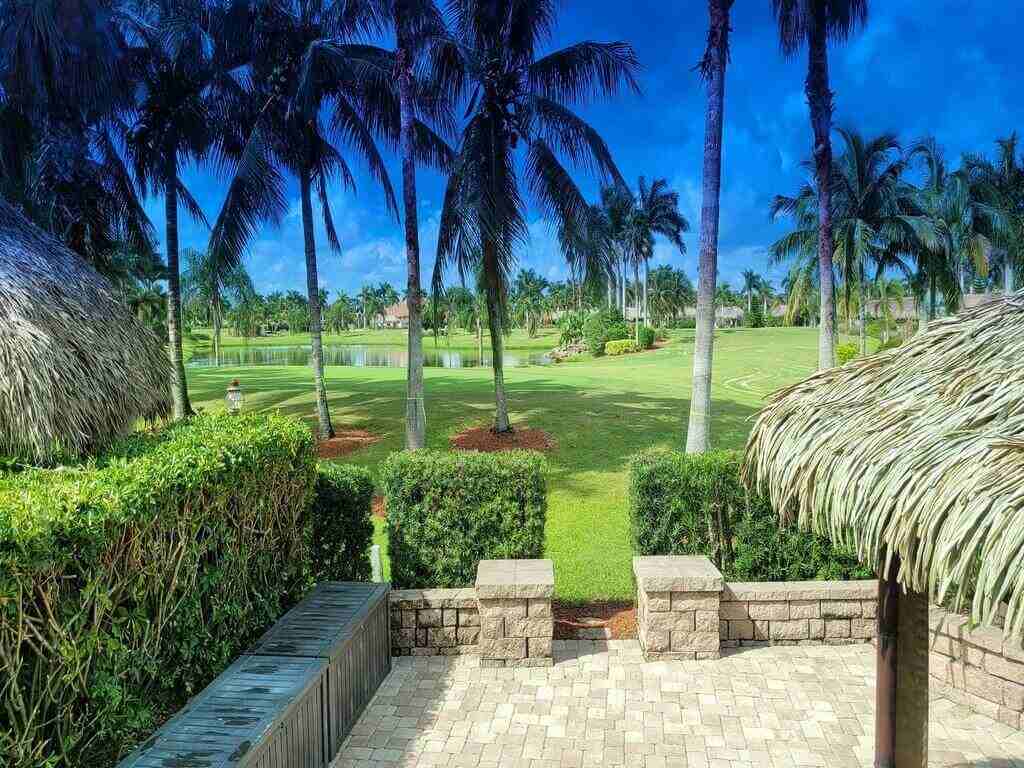 Cable TV
Provided by OpticalTel for phase 1 and 2, by BlueStream for phase 3


Fan Light remote controls
Tiki
Tiki hut has been installed on the lot


Tiki side curtains
These are side curtains for the tiki which can help to keep out wind and protect from inclement weather




WI FI
This feature explains how to connect to the lot WI FI network




Luxury Class A RV Resort in St. Lucie West
Paradise Awaits Your Arrival at our Exclusive Class A Only RV Resort
Paradise Awaits Your Arrival at our Exclusive Class A Only RV Resort