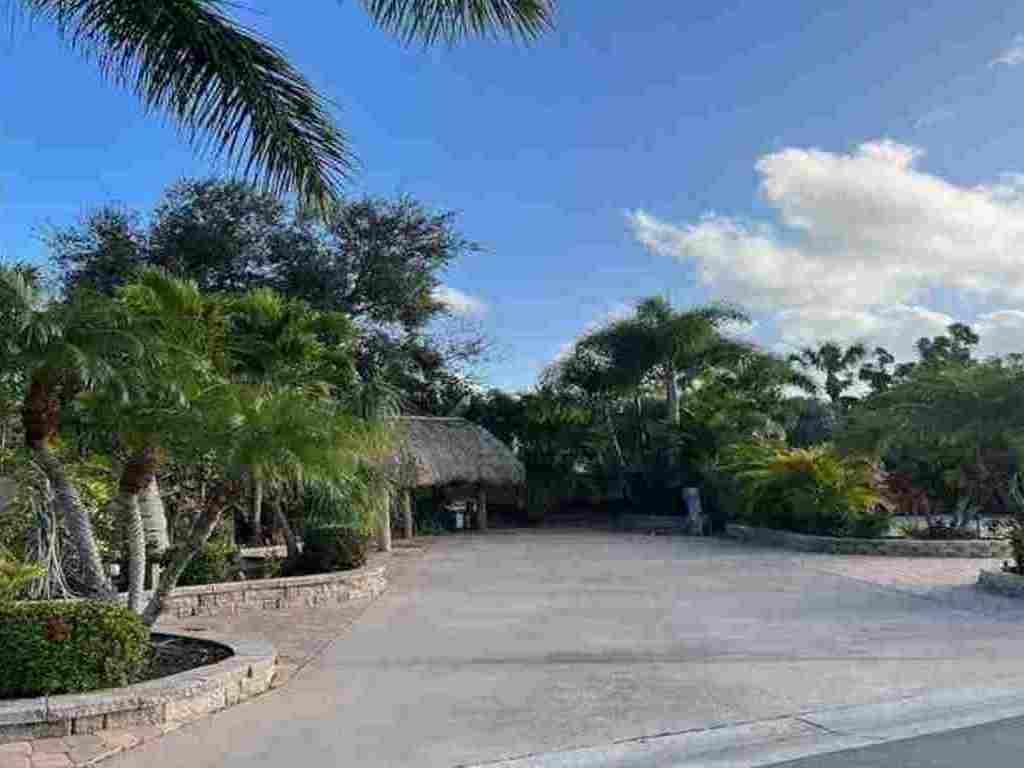 Welcome to Lot 24 NW Boundary Drive
Classic Premium Lot 24 NW Boundary Dr is a large 2871 sf North facing lot that has the advantage of having no neighbor on one side and backs onto the wall for added privacy and green space. The large tiki is the perfect place for you to sit in the shade and relax. . The raised lighted landscape beds add to the surrounding mature landscaping and provides the perfect setting for a quite night at the RV or for entertaining guest at night. There is no need to worry about walking to the pool as this beautiful lot is conveniently located across from the south satellite pool and spa. Enjoy the total relaxation of soaking up the sun while enjoying time with friends.
This piece of paradise is located only a short walk from the clubhouse which is the primary location for all the socials and entertainment . If you hope to get some exercise in during your stay, the sports area which includes the pickleball and tennis courts along with shuffle and bocce ball are located on the clubhouse grounds. Step inside the clubhouse and you will have full use of the gym, pool table, dart board and ping pong table. If you are a golfer, you can enter the 18 hole par 3 golf course right across the street from this wonderfully located Classic Premium Lot.
Classic Premium Lots: These lots have full hook up with a Tiki, furniture, cable and WiFi
Paradise Awaits For You at 24 NW Boundary Drive

Rates are discounted by length of stay. A stay that is 7 days to 27 days is 10% discount, 27 days and over is 15% discount. Credit card services fees are 4%. Rentals less than 182 days are subject to 12% Florida hotel tax.

| Period | Dates | Daily |
| --- | --- | --- |
| Season | January through April | $170.00 |
| Early | October through December | $130.00 |
| Summer | May through September | $100.00 |
Bookings for Lot 24 - THE DATES BELOW ARE NOT AVAILABLE FOR BOOKING

| Dates | Lot |
| --- | --- |
| 11/10/2023 to 12/28/2023 | 24 |
| 02/24/2024 to 04/12/2024 | 24 |
| 01/02/2024 to 02/03/2024 | 24 |
| 02/17/2024 to 02/24/2024 | 24 |
| 02/11/2024 to 02/14/2024 | 24 |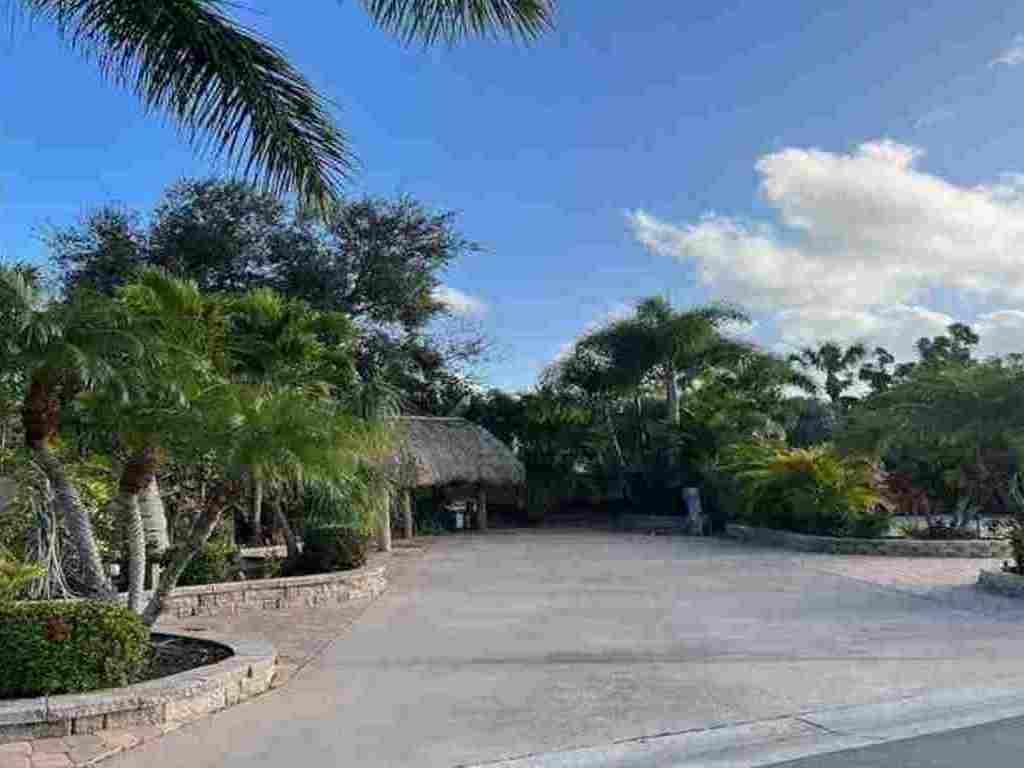 Cable TV
Provided by OpticalTel for phase 1 and 2, by BlueStream for phase 3


Tiki
Tiki hut has been installed on the lot


WI FI
This feature explains how to connect to the lot WI FI network




Luxury Class A RV Resort in St. Lucie West
Paradise Awaits Your Arrival at our Exclusive Class A Only RV Resort
Paradise Awaits Your Arrival at our Exclusive Class A Only RV Resort